(Ad Gifted) Some of these products have been gifted for review
As Father's Day is fast approaching, I wanted to choose a number of items that Dad's would love to receive, trying to think away from the traditional pack of world beers / ales or slippers. I'm not a father myself, however I do have a number of friends who are dad's. I've had some great conversations about Father's Day and what may like to get as a gift, the results did surprise me, you'll have to look at this Father's Day Gift Guide to find out the results.
Check out the Matt's Cafe 2019 Father's Day Foodie Gift Guide.
Gillette Razor, Blades and Shaving Gel Set
Every father likes to make sure that they are kept well groomed. Men like to pamper themselves a little, while still keeping up with the rugged exterior. This Gillette Skinguard Sensitive set would really, perfect for the dad who likes to keep well groomed, look after their skin and
The Gillette Skinguard Sensitive Razor is very good value and the pack includes the razor and 1 blade, available from most shops and online. The Gillette Skinguard Sensitive Blades can very in price, so make sure that you shop around, I always see where has offers on blades, as I know they can be expensive. Finally the Gillette Skinguard Sensitive Shave Gel has skin protection, perfect for the sensitive skin of the face and perfect for dad's.
3 Piece Travel Cutlery Set
For those dad's who like to travel, I'm sure you will know that you can sometimes be caught short when out looking for places to eat, as they don't do cutlery or they do single use cutlery. As an environmentally conscious individual, that no longer needs to be an issue.
This 3 piece travel cutlery set includes a folk, spoon and chop sticks, this version is no longer available, however there is a new version which is perfect and has everything you need, the set includes a knife, folk, dessert spoon, chop sticks, teaspoon and a metal straw. It comes in a lovely little carry case, perfect for camping and travelling as it will fit neatly in your bag and not take up much space, this is perfect for the environmentally conscious travelling dad.
Pure Leaf Tea
Father's day wouldn't be the same without something a little more traditional, for the tea loving dad's out there, this is an ideal gift. Pure Leaf Tea has a number of traditional teas including English Breakfast and Earl Grey, however they have some new matcha teas, these will create an authentic matcha experience right at home. The Pure Leaf matcha tea comes in 3 different varieties:
Pure Matcha: 100% matcha, for those looking for a truly traditional matcha experience with a full bodied, smooth and earthy taste
Matcha Mint: Delicately flavoured with a hint of all-natural, micro-ground peppermint leaves for a cool refreshing twist
Matcha Ginger: Pure matcha paired with micro-ground ginger root for a subtle warming ginger kick
The pure leaf matcha teas are available in a number of places including Amazon and Ocado, as well as Asda and Morrisons.
Lost Sheep Coffee
A large number of dad's like a good coffee, if they are anything like my dad, he spends time looking for the right tasting coffee, I am personally the same, when I travel around the world, I always look for the best coffee, at home it is not such an easy task. A lot of people have a coffee machine at home, whether that is a capsule coffee machine such as Nespresso, Tassimo or a machine that grinds the beans and makes a coffee like the coffee shops do.
Whatever your dad may have, one of the biggest issues with the capsule coffee machines is loads of used plastic capsules that just go in the bin and into landfill.
Well, now that single use plastic capsules are gone!! The wonderful people at Lost Sheep Coffee, which is a micro-roastery and coffee shop chain in Kent have the first and only entirely air-tight Nespresso-Compatible coffee capsule, which are compostable 100% compostable. Meaning there is no more plastic, these capsules can go into the compost bin and back into the garden. I have tried both the Daily Journey and the Funky Camper, they are available in the shop and online direct from their website. In addition to coffee they have coffee equipment and even these cool tote bags.
FAIR Quinoa Vodka and Coffee Liqueur
You can never go wrong with a good bottle of something for the dad's, but instead of something such as a mixed case of world beers, why not think of something special. Now when you think of vodka, there are some many on the market, however I think I have a fantastic bottle that will be a hit. You may not have heard of FAIR before, well they are an ethical fair trade. The company has a great ethos of treating everyone fairly at every stage of the process, meaning that they have created a brand that is morally and ethically on point.
FAIR Quinoa Vodka is a lovely smooth vodka and that is very smooth, is a little fruity, has a note of vanilla on the taste and afterwards has a little peppery hit, this seriously rivals some of the premium vodka's on the market.
FAIR Coffee Liqueur is a great liqueur, has a freshly roasted, full bodied, rich flavour and a caramel smoothness and sweetness, just perfect!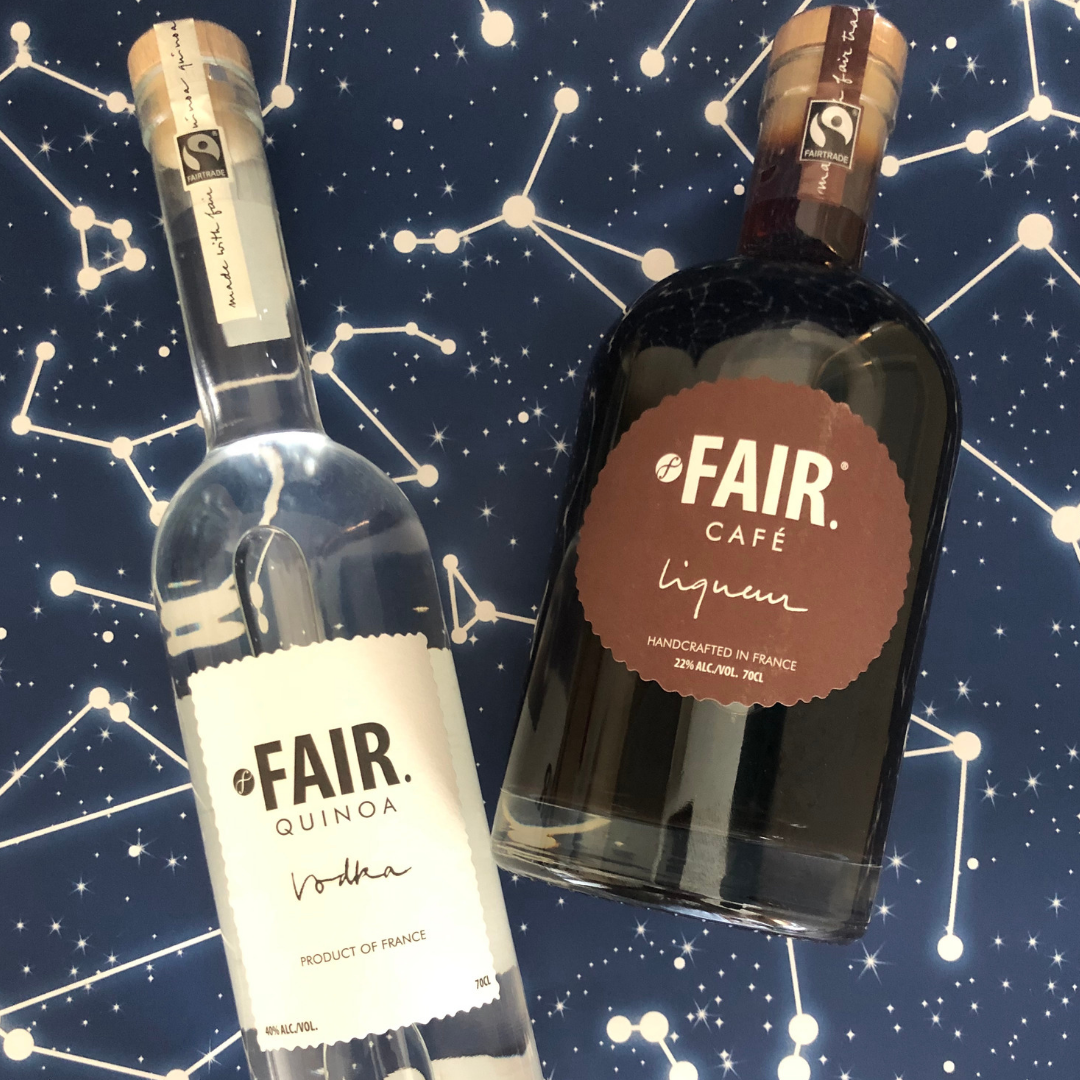 Melitta Solo & Perfect Milk
So if you have the dad who loves coffee so much, that he is the Master Barista, then the Melitta Solo and Perfect Milk is just the right gadget for him. The Melitta Solo and perfect milk is a compact machine, so fits nice and neatly on the worktop, looks great and most importantly, makes an absolute fantastic coffee. It is a bean to cup machine, so you have complete control over what coffee beans you use. The coffee machine produces the perfect coffee shop crema, giving the authentic look and taste. Then the milk side, the Melitta Solo and perfect milk, does top your coffee off into a latte or cappuccino.
Now the Melitta Solo and Perfect Milk is that little bit more for a father's ay gift, however this will last and it is the perfect way to show how much your dad means to you. For more details about the coffee machine, check it out here.
Thank you for reading and please remember you can always follow my blog via email to receive up to date posts and maybe find something to like. Check out my about page for information on sponsored posts!
Don't forget to follow me on Instagram, Twitter and Facebook …. If you have any queries or questions about my blog or any reviews then please contact me.