Now for as long as I can remember, I have always been a fan of Coca-Cola, but I never knew that you can cook with it and make some amazing recipes, this Slimming World Diet Coke Chocolate Cake (Low Syn) is just one of the amazing recipes that you can make using Coca-Cola.
A chocolate coke cake isn't for the faint hearted however, it's super yummy, looks sublime and is so much fun when you tell people what's inside it; they never believe you and it's so much fun!
Slimming World Cake Recipes
So this slimming world chocolate coke cake is super tasty, fun to make and everyone loves it. However, I have loads of slimming world cakes for people to enjoy on Mattscafe and I think just because someone is following slimming world, doesn't mean they can enjoy food!
The cola cake is just the tipping point, one of my favourite slimming world cake recipes is this slimming world lemon drizzle cake! It might not be a coke cake but it's a classic and who doesn't love something with lemon in it?
I will say, lemon drizzle and coke cake aside, it's always nice to have a bitesize treat right? Well it depends on how big your bite is I suppose, I love these slimming world chocolate chip banana muffins recipe, it's a firm favourite in my family!
Slimming World Diet Coke Chocolate Cake Syns
Now if you think this cake is going to kill your healthy eating, then you would be wrong. This is not a syn free Slimming World Diet Coke Chocolate Cake, if that is what you're looking for, then I'm sorry, but chocolate is not syn free.
This has been a recipe that I created a white ago, but I have been working on ways to make the recipe healthier and less syns. Well, I have now managed to get this coca cola chocolate cake down to only 8.5 syns per slice. If you replace any ingredients ingredients, then they this will change the syn values, so please check this.
As this Slimming World Diet Coke Chocolate Cake would work for a celebration, it can be made for any occasion. One thing I am sure of is that people won't know it is a healthy cake. I am sure you have seen recipes all over the internet for low syn cakes, they will use scan bran or something else like that. Well, that is not a cake.
If you're looking for a 2 ingredient chocolate cake, then this is not it. The only way a cake can be 2 ingredients is by using a packet mix, which is not ideal, as this would be a LOT more syns!! I know a lot of people would prefer a 2 ingredient chocolate coke cake as it is convenient. The slimming world journey is about more than just convenience, which is why I prefer to make this chocolate cola cake instead of using a boxed mix to make a chocolate coca-cola cake.
All syns are correct for this cola cake as of May 2021, if anything changes please do let me know in the comments are we know slimming world change their syns often and we want this chocolate coke cake to be informative and correct on syn values for all.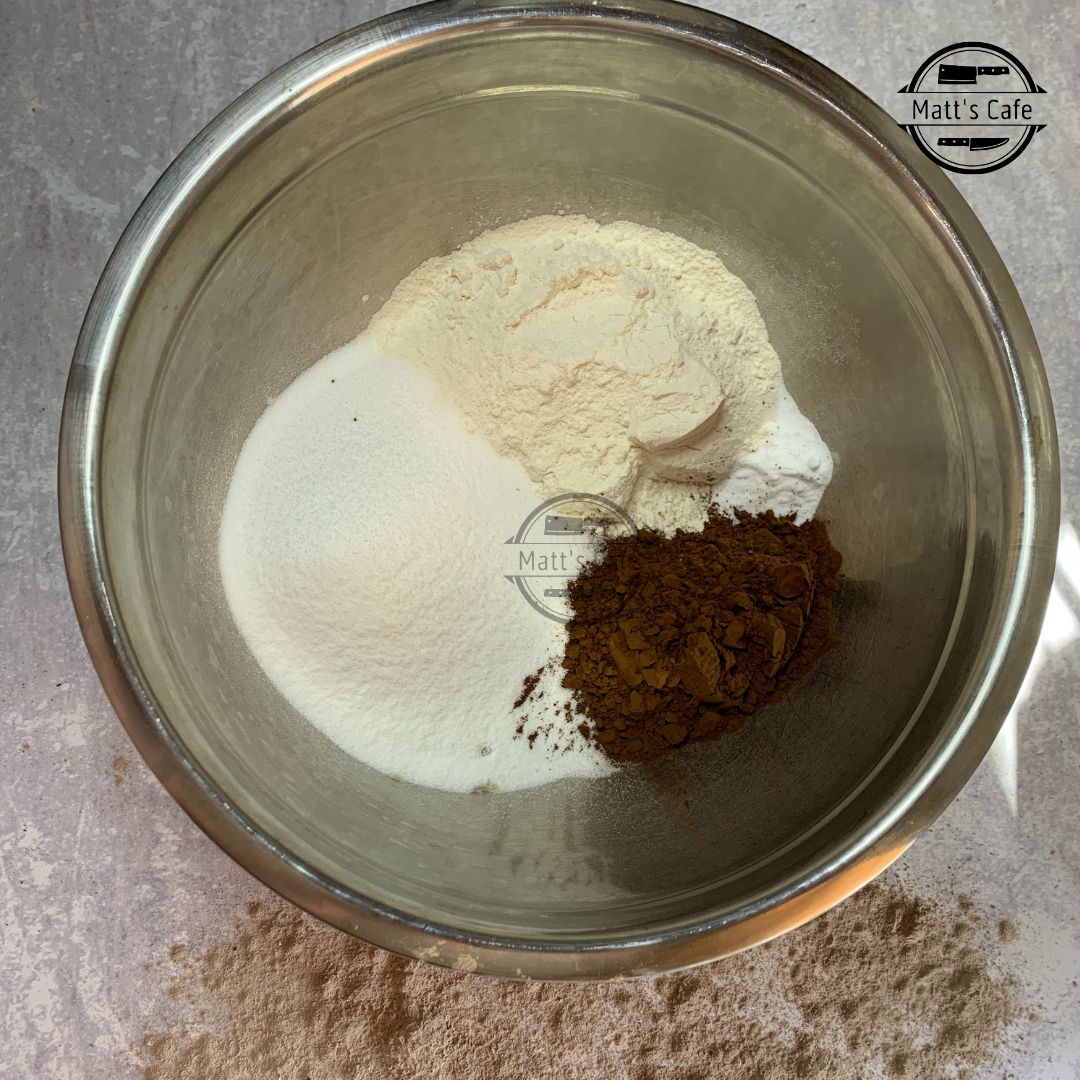 Is Coca-Cola ok to drink on Slimming World?
Original Coca-Cola certainly is not ok to drink if you're following Slimming World, however, Diet Coke and Coke Zero are perfectly fine, because they don't contain sugar. There are a number of low calorie drinks on the market, Pepsi Max, Diet Lemonade and even better, water. You can drink tea and coffee, you just have to remember how much milk you are using. 
People use cola in food all the time, which is why this cake has several names. Cola cake, coke cake, chocolate coke cake and so many more! If you're on slimming world, it's no doubt you'd have heard of this cake before!
Slimming World Diet Coke Recipes
I have to say I love all the diet coke recipes (not just this coke cake) that can be done on slimming world. If you love this recipe then you'll love the diet cola chicken recipe as well. Diet coke slimming world recipes can be so easy as well, you can leave them on to simmer and they cook to perfection.
Take a look at this slimming world slow cooker diet coke gammon recipe, it's only 2 syns as well! I have a few other diet coke recipes in the pipeline as well so make sure you check them out if you fancy it.
If you want to make some other slimming world desserts, check out some other recipes here.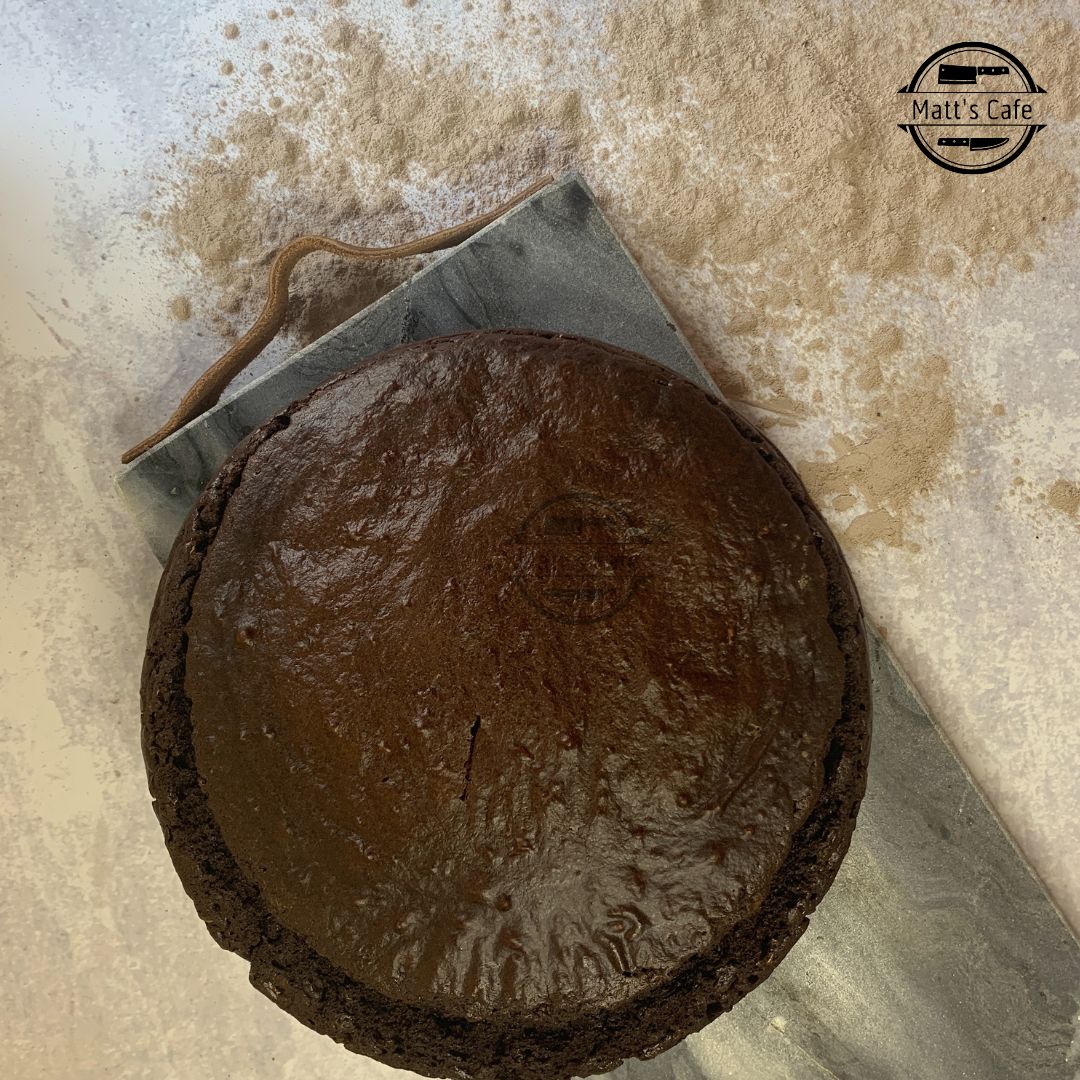 Slimming World Diet Coke Chocolate Cake Cost
This recipe has been updated, with a change to some ingredients. (May 2021).
As I've said before, who doesn't love a nice chocolate cake? This is a cheap cake to make with the whole cake costing less than £2 for the whole cake. This is absolutely perfect for birthdays, events or just because.
Making a cake from scratch is some much more rewarding than buying in the shop, you have control over what goes into the cake. You can even get the kids involved to help, especially if they are not in school and you want to keep them busy with doing something.
Then as a reward, you can enjoy the cake without feeling guilty or it costing the earth. So enjoy a yummy chocolate coke cake, at a low price, low syns and all the taste!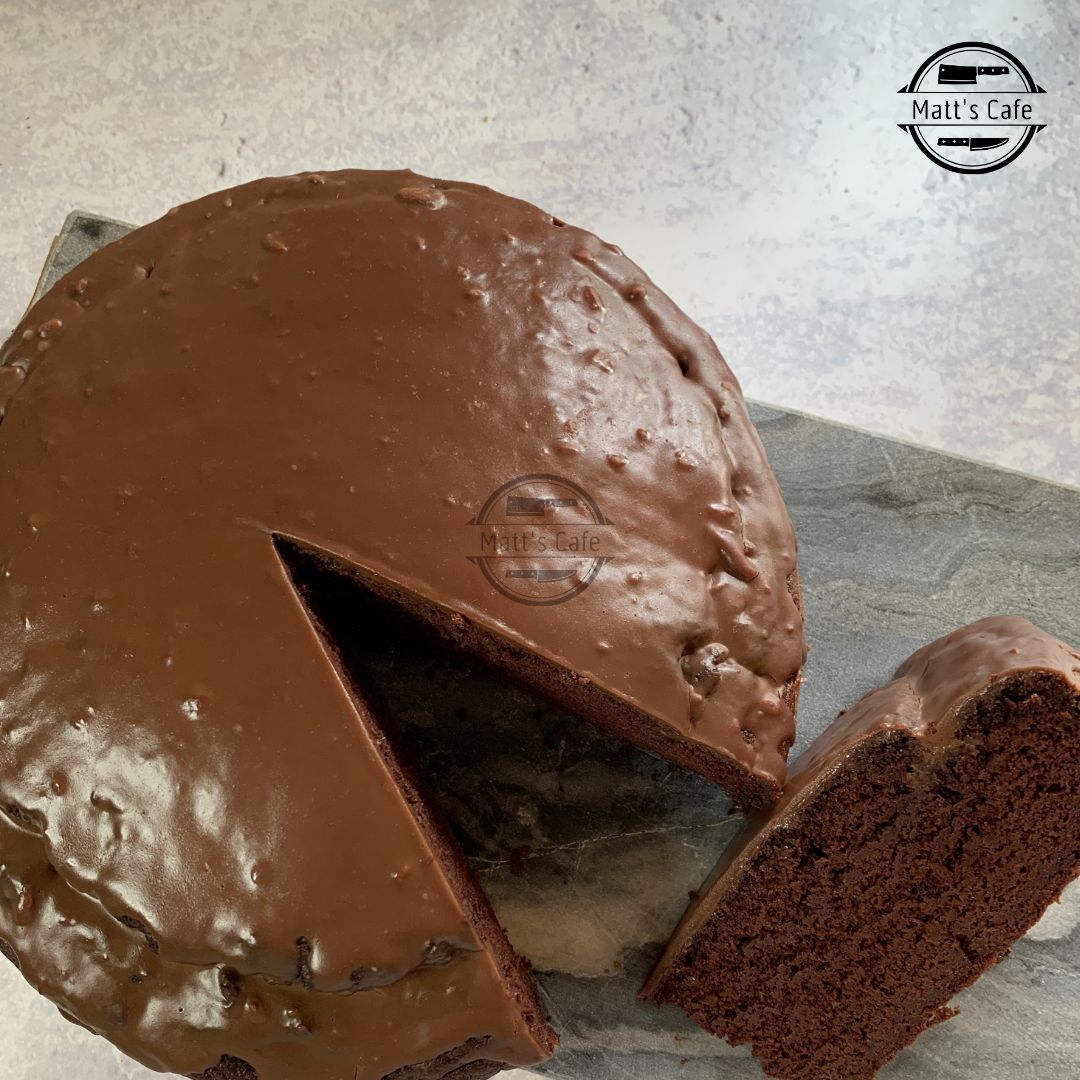 Diet Coke Chocolate Cake
Following a healthy eating plan can be tough, you do have cravings for foods that you know you shouldn't be eating, I know I do.
So the way to combat this is by thinking smart and looking at ways of still having what you want, without the guilt and or having it affect your journey. My cravings are always for sweet things, so this cake is absolutely perfect for me.
If you're looking for a healthier cake for a birthday or an event, you can't go wrong with a bit of chocolate. If you need an excuse to have cake, November 26th is National Cake Day. That means you should be eating cake then. In my opinion this cola cake makes the perfect cake and everyone will love it.
I have played around with this recipe a couple of times now and this is the version that I am happy with. The first chocolate coke cake I made was far too runny and didn't even bake! I've come a long way. Make sure you follow the ingredients for this coke cake otherwise it could go terribly wrong!
If you have tried this Slimming World Diet Coke Chocolate Cake, let me know your thoughts if you have changed the recipe, what did you do and how it turns out? I'm always looking for ways to improve this yummy slimming world coke cake so let me know!
Equipment I Used To Make Chocolate Cola Cake
If you're making this coke cake there are a few things you might want to have handy in the kitchen. This cola cake is easy to make but if you have kitchen equipment it'll make the whole thing so much easier! Take a look at the affiliate links below and make your chocolate coke cake making process so much better.
If there's any specialist equipment you use when making this coke cake recipe, let me know in the comments! I'm always looking to buy even more for the kitchen!
Slimming World Diet Coke Chocolate Cake Recipe
Here is the simple and easy to follow coke cake recipe card, if you have any issues with it please do let me know. I am always trying to updae my recipes to keep them simple and make sure they are syn checked, however stuff changes all the time.
Also let me know if you made any adapations and made the recipe your own! I'm here for that and encourage everyone to have fun in the kitchen if you're making this yummy cola cake!
Also let me know in the comments if you like this nice little chocolate coke cake, I love it, make it every now and again as a naughty treat and have to say the family love it! I'm even thinking about making chocolate coke muffins soon, what do we think?
Slimming World Diet Coke Chocolate Cake (Low Syn) Recipe
This is a chocolate cake but not as you know it, this is a next-level chocolate cake, made with diet coke, baked to perfection. This is one of my absolute favourite cakes that I love making.
Equipment
Mixing Bowl

Silicone Spatula

Springform Round Cake Tin

Baking Paper
Ingredients
250

g

Self Raising flour

40 Syns

3

tsp

Cocoa Powder

7.5 Syns

1

tsp

Baking Powder

15

g

Sukrin:1

150

g

Low Fat Butter

27 Syns

200

ml

Diet Coke

150

ml

Milk

2

Medium

Eggs

1

tsp

Vanilla Extract
Frosting
100

g

Milk Chocolate

24 Syns

3

tbsp

Diet Coke

3

tbsp

Milk
Instructions
Preheat the oven to 180°C. Grease a 7.5 inch Springform Round Cake Tin and line the base with baking paper.

In a mixing bowl, add all the cake ingredients together, mix well until all combined. The mixture will be very wet, don't worry it is meant to be.

Pour the mixture into the cake tin. Bake for about 40 minutes, check with a skewer, leave in the oven if it needs more time.

Once cooked, remove from the oven. Leave to cool in the tin for about 15 minutes, then turn out onto a cooling rack.

For the frosting, add the Diet Coke, milk and chocolate into a saucepan and heat up gentle until the chocolate has melted and the mixture is all combined.

Remove mixture from the heat, leave for a few minutes until the mixture starts to cool down.

Spoon the chocolate mixture over the top of the cake, allow to cool and serve.
Notes
*Prices correct as of April 2021
*This is 8.5 Syns per serving.
| | | | |
| --- | --- | --- | --- |
| INGREDIENTS | WEIGHT | CALORIES | PRICE |
| Self Raising Flour | 250 g | 885 kcal | £0.08 |
| Cocoa Powder | 3 tbsp | 63 kcal | £0.09 |
| Egg | 2 | 144 kcal | £0.30 |
| Sunflower Spread | 150 g | 540 kcal | £0.24 |
| Baking Powder | 1 tsp | 2 kcal | £0.02 |
| Sukrin:1 | 15 g | 0 kcal | £0.42 |
| Milk (Skimmed) | 150 ml | 51 kcal | £0.07 |
| Vanilla Essence | 1 tsp | 12 kcal | £0.09 |
| Diet Coke | 200 ml | 0 kcal | £0.16 |
|   |   |   |   |
| Frosting |   |   |   |
| Diet Coke | 3 tbsp | 0 kcal | £0.04 |
| Milk (Skimmed) | 3 tbsp | 16 kcal | £0.01 |
| Milk Chocolate | 100 g | 535 kcal | £0.30 |
|   |   |   |   |
| TOTAL |   | 2248 kcal | £1.82 |
|   |   |   |   |
| PER SERVING |   | 187 kcal | £0.15 |

Thanks for trying out this amazing chocolate coke cake. I've been making this chocolate cola cake for years now and it's been a favourite ever since. Slimming world syns carry on going up so I'm always finding ways to make this diet coke cake healthier although I highly doubt I'll ever be able to make a syn free chocolate coke cake!
If you did like this chocolate coca cola cake recipe and want to try the coca-cola cake recipe yourself please do, let me know in the comments how you got on! Don't forget to pin this coca-cola cake recipe UK edition to your pinterest so that others can enjoy as well!